Student Learning Hub: Diving into open data – What is available and how to use them for transportation research
October 26, 2022 @ 1:00 pm

-

2:00 pm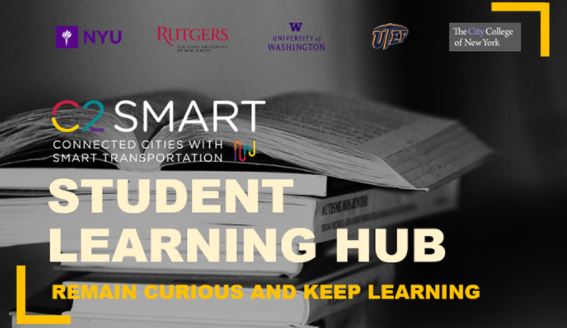 Instructor: Hector Landes, New York University
Hands-on exercise: Yes
Level: No prior experience required.
Schedule: Wednesday October 26, 2022, 1:00pm – 2:00pm
Description: This course will be a general introduction to how to use open data for transportation projects. It will start with a short lecture to introduce open-data sources and software to use for data engineering with a focus on demographic, traffic, economic, and safety data. The second part will be a tutorial on how to retrieve data from these sources, how to clean them, manipulate them, and finally visualize them. Finally, this course will also cover how to troubleshoot during data pre-processing and how to overcome an error in either the code or the data. Hands-on exercises on how to use Excel, Tableau, Jupyter Notebook, and QGIS to process the data will be presented.